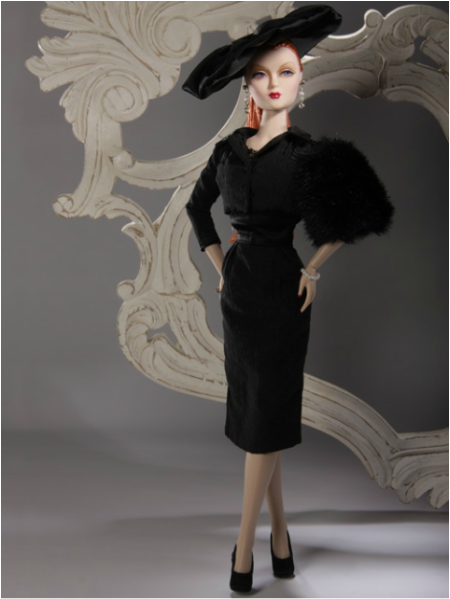 SKU:
Released: 2009
Edition: 40
Circa: 1960
Company: Integrity Toys
Retail: $150
Red hair pulled into a ponytail
Black version of Gene's Slender Threads with black version of the hat from the outfit Cocktail Hour
Accessories
Edit
Black "fur" muff
Black fabric shoes
The same earrings and bracelets (pearl and diamond) from the outfit Sambuca
Description
Edit
This Zita was a centerpiece doll for the 2009 Integrity Toys event at the W Hotel in NYC.
With only 40 dolls in this edition, Licorice Threads Zita is the rarest of the all the Zita's created. Luminous Lavender and Silver Celebration (centerpiece dolls from the 2009 Hollywood Ahoy convention) are the same silver haired Zita in two color variations of the sequined gown from the 1939 film, The Women. 30 of each of these two color variations were made.
Ad blocker interference detected!
Wikia is a free-to-use site that makes money from advertising. We have a modified experience for viewers using ad blockers

Wikia is not accessible if you've made further modifications. Remove the custom ad blocker rule(s) and the page will load as expected.