The Irene Gown is a Marsha Hunt doll from The Way She Wore Collection. Exclusive to the Gene Marshall Annual Event XII.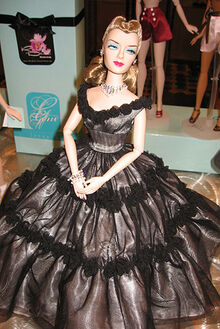 SKU: 92038
Released: 2007
Edition: 300
Company: Integrity Toys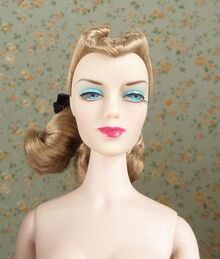 Story Card
Edit
Monolithic
From the studio's archives...
"A fairy-tale gown! More of Edward Stevenson's sorcery for "Irene" at RKO in 1940. Miles and miles of tulle, black over flesh, to give an iridescence to this superb ball gown. And again, the waistband is wide."
Text from Marsha Hunt's book, The Way We Wore, Styles of the 1930s and '40s.
Reprinted with permission.
Ad blocker interference detected!
Wikia is a free-to-use site that makes money from advertising. We have a modified experience for viewers using ad blockers

Wikia is not accessible if you've made further modifications. Remove the custom ad blocker rule(s) and the page will load as expected.